Ways to Make Websites More Accessible
If you own a website, whether it is for your personal use or your business, you've probably been more focused on its design elements than its accessibility over the past few years. However, website owners have been warned about making their websites more inclusive for a while now. After all, you don't want a potential customer to not be able to consume your website content just because their internet speed is low, right?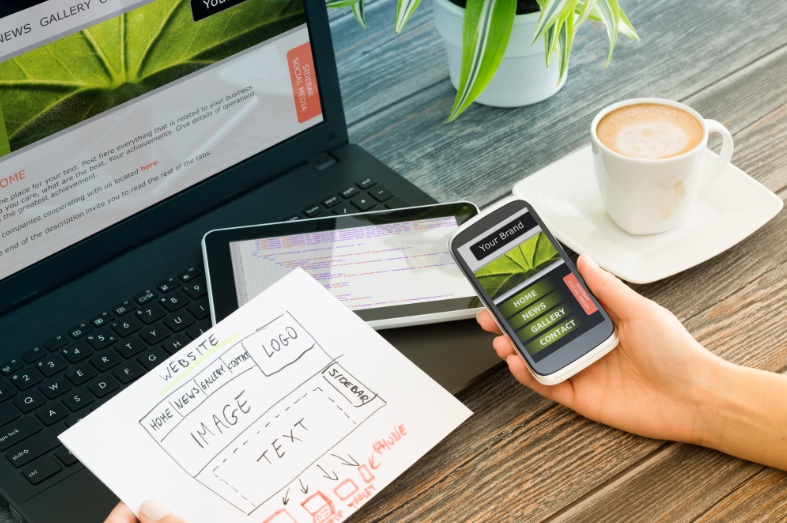 There are many reasons why your website should be more accessible and as the design and development community is moving towards online places that are welcoming everyone, regardless of the device they are using to surf the internet, any limitations or disabilities they might have, or any other factor that might affect their experience while interacting with your website.
A crucial part in all of this is played by UI/UX design services, which ensure that website visitors are satisfied with their experience, from colors being used throughout the web to animations on the homepage. However, if you're not a UI/UX designer, it might be a bit challenging for you to know which parts of your website need alterations in order to provide a better website to those who are seeking information about your brand or products.
Accessibility-friendly Content Management System
Not all content management systems are built around accessibility. Luckily, the most popular options, WordPress and Drupal, will provide you with everything you need to have an inclusive website. Once you've chosen which content management system you will use for your website, make sure your chosen template or theme is also accessible. To do so, you will need to consult the documentation accompanying your chosen theme and look for notes on accessibility and seek tips for creating inclusive web content. Keep in mind that you will need to follow the exact guidelines when you are selecting modules, plugins, or widgets.
Heading Usage to Organize Your Content
If your website users are utilizing screen readers, they can use your heading structure to navigate content. This is why the heading structure is relevant when building a website, but also when creating a new post in your blog section. Make sure that content on each page is organized by appropriate headings (<h1>, <h2>, etc.) to help those relying on the screen reader interpretation.
Including Alt Text for Images
You should provide alt text for all images you decide to use throughout your website. This allows screen reader users to understand the message of the used image. This is especially relevant for informative images, where you're using alt text as an alternative solution to provide information contained in the image. Also, if your image contains text, whether it's a piece of infographic or a quote, make sure you add that text in the alt as well.
Make Links Descriptive and Unique
When talking about ADA web design requirements, we often focus only on text and images, but links are also relevant for those looking to approach your content in an alternative way. So, when you're including links in your web content, name the links with text that describes correctly where you're hoping to navigate the user. For instance, if you're providing additional information about your free trial, use 'Free Trial' or 'Try for Free'. Try avoiding using text like 'Click Here', 'More Information', as they are not descriptive enough, but rather think about the value this link contains for the user.
Be Careful with Colors
Even if your brand is the most cheerful, playful, lively brand in the world, you shouldn't use all colors just because you can. Try to consider color contrast each time you are playing with colors, from choosing your brand colors for the web to creating an infographic for your blog. A good rule of thumb is to contrast your background color against your text color. Avoid having a light background for light-colored text or dark background combined with dark letters. There are even plenty of free tools you can use if you're uncertain how well your chosen colors combine and whether or not they are accessible.
Keyboard-Accessible
Not everyone will access your website using a mouse. Many users will use a keyboard only, so it's very important to keep them in mind as well. Users with mobility limitations will not be able to navigate your website like the rest of your target audience. They will instead use tab or arrow keys, or maybe even utilize a single-switch input or mouth stick. This means your tab order will need to match the visual order, allowing everyone to logically navigate through your website content.
In Final Words
All websites should aim to be more accessible. If you're wondering 'Does my website have to be ADA compliant?', the answer is affirmative. Not only are you allowing all of your target customers to engage with your business that way, but you are also helping Google and other search engines to find your website more easily and bring more organic traffic your way.