Creating First WordPress Website in College
Being a student in college, you have all the time to plan your activities wisely. It is crucial to spare time to do other productive activities like part-time jobs, training for games like athletics. First, it is essential to make sure you're in the part-time schedule for students so that you will be able to work and earn extra dollars to support yourself in college. Opting to open a WordPress website is critical in unleashing your potential.
As a student, you can use the site to add value to yourself and also build a career with little ease. With a website, you will be able to write articles, post blogs, provide inspirational materials, educational material, and any people will benefit from the content. Above all, co-operates will reach out for your services in marketing their products and services and you will earn some good cash.
Why you need a Personal Website
Having a website makes you easy to be found by many people, including possible employers compared to when you don't have one. As a student, you would like to complete college and look for a job in the market within the shortest time possible. With a website, you will be able to update your resume anytime you accomplish something new and add to your portfolio for people to see. A personal website is easy to update, and no money is spent printing copies to drop or send to your contacts when in search of a job.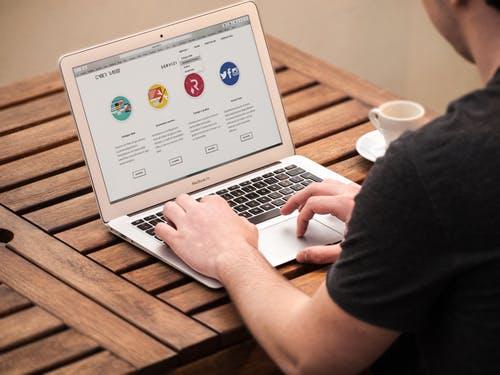 As a student, you will be able to control the content you would like your viewers to see first. Being in control gives you a chance to build a personal brand. It is through the website you will get hired very fast since your resume is readily available, and also your accomplishments are highlighted. Having an own website makes you stand out from the crowd, and it proves a point to your employer that you have skills that other people do not have. The skills gained in building a personal website will help you in future endeavors. As a job seeker in the field, it makes you an attractive and skilled potential employee in the eyes of an employer. Moreover, a website gives the employer and other interested parties a better oversight of who you are and what you can offer.
What you Need to you Start
Before beginning to think of opening your website, it is vital to make sure you have;
Have the proper technical know how on how to use the internet
How to follow given instructions
Long ago, like a decade ago, it was expensive, and many people used to hire an expert to help them create a website. Then, it was challenging to start your website, but due to the continued innovation, it has been made easy.
Write Content for your Site
Having a website is advantageous; you can use your other media channels for marketing it. In the modern era, coming up with a personal website for students who need custom essays help or busy working. It is easy to teach other students on how best to handle their assignments at your comfort. You can choose to offer free essays or provide your services at an affordable fee to your fellow students.
Choosing your website to be an educational website is suitable for a start, and you will be able to attract many students. It is through your site one can hire several competent tutors who are experts in different subjects. Then, using your teachers/writers, you will be able to make great essays for students at a cost. Helping out students will attract new and old students to your website for information. On the other hand, you will have built a personal brand.
What is a Content Management System
It is a platform that permits you to create your content and publish it on the website. After installation of the software on your host, the hosting provider clicks the installation process to initiate. Moreover, the click helps you get your content management system installed, and you can log in as the admin and update, add content in terms of photos and text. All the content updated is then used to create a blog post and also podcast on your product page. You can also add social sharing plugins to add functionality to your site and be able to spread your website via social networks.
Get a Domain Name and Hosting
Depending on the purpose of the website, it is designed to incorporate your first and last name.com. It is the best option because it will serve the purpose of making yourself known in masses. Besides, it helps with SEO as well as in remembering all the essential details on your website. One name can play around with your names or initials until it accepts. One can use either of the domains .co, .me, org, and .com and sometimes you can get a free domain.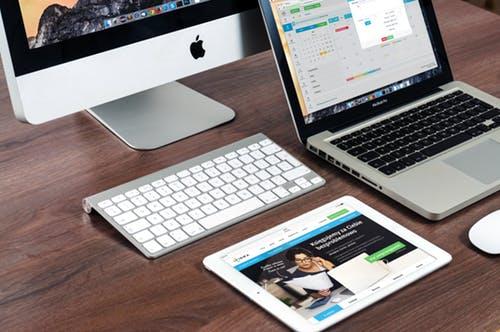 Having a good web host is key to a well-functioning website. It is the rock from which the domain name originates or stands. Learning how best to host your website is a skill learned and affected overtime. One of the best domain is namecheap.com, and it comes with a domain name. Having to purchase both the host and domain from one place is advised.
Optimize content for your site
Having a good SEO helps attract more traffic, and one can get more opportunities that converted to being potential customers. A well-optimized website for easy conversions like time on page and the bounce rate helps get a better rating from Google. Adding social plugins in your website enables you to check your resume and also perfect it. Having a writer's LinkedIn profile is critical since you can access it via the website.
You can also order content for your site
If you want to get quality content written by English native speakers, you need to visit Canadian essay writing service, they will help students who don't have the time to attend to the assignments. Given I have qualified experts in different fields, it will be easy to come up with an exceptional essay within the stated timelines. The service can also help in coming up with quality content to be posted. An educational platform is critical in developing your website and making it higher because of the information and content you share.
Add Plugins to your Website
It involves adding software that acts as an add-on to a web browser giving it an additional function. Adding more software ensures more functionalities to use on the website. Plugins allow other content to display on your web page.
Setting Up Your Page Structure
It involves making new pages that speak on your behalf, especially on what you're personal website stands for and services offered. It includes pages like a hire me page, a biography page, a blog, a portfolio, etc.
Activating your SSL certificate
Once the installation is complete, it is enabled using the positive SSL before adding the content. After all, steps visitors get secure https to operate.
Wait for new users
After all, is done, one wait for users and after the flow begins and then starts managing user profiles.
Having a website and following all the required steps in the build-up ensures that you have a functional website to operate. You can also offers your services for different niches for writing, designing, programming, updating, integrating and custom firmware development. Using the personal website for educational purposes is the best option since, as a student, you want help in financing your studies. The site should be secure for the user, and the website should be well functioning and flawless.