8 Trends in Photo Processing in 2022
Photographers must follow current trends in photo processing in order to be in demand in their field and satisfy the desires of customers. Customers come to a particular photographer because of their photography skills and photo processing style. See if you can do it just like the pros.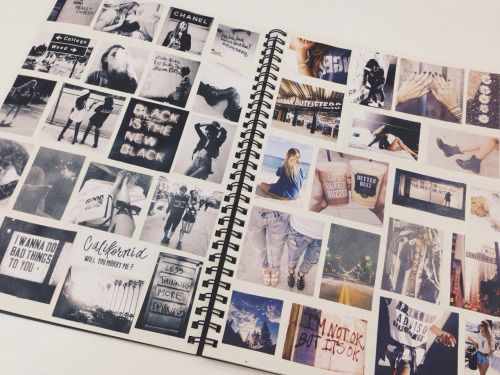 Below are the top 8 trends in photo processing in 2022.
1. Make Your Photos Brighter
Photos with vibrant colors are popular on social networks. Bright colors attract more attention. A photograph can be made brighter by adjusting the color intensity in a photo editor. Do it by toggling the saturation slider. However, remember that increasing the saturation level will change the original colors of the objects in the photo, and they may look unnatural. Therefore, it is better not to be carried away and make sure that the photo with increased saturation still looks real.
2. Create Vertical Photographs
Vertical photos are trendy, especially because people often use their smartphones to snap a photo quickly as they're holding them – vertically. A photo taken on the smartphone is vertical by default unless you flip it in a horizontal position. This is a change from a photo taken with a traditional camera such as DSLR and SLR where the default orientation is horizontal. Changing a horizontal photo to a vertical orientation is easy in a photo editor, such as Movavi Photo Editor, for example. You just need to select the resize function and set the new size and format. In addition, you can use the function to rotate the image from the horizontal to a vertical position or vice versa.
3. Experiment with Black and White Photography
Modern photos are in color which is supposed to be nicer but many people now like to shoot black and white photos. The black and white effect can be easily added to the photo by dragging the saturation slider to the far left. You can also use a number of black and white filters: most photo editors have those. The black and white effect works best on photographs where color is a distraction, photographs with a focus on textures, high-contrast, and portrait photographs. Monochrome colors will make the photo look more pleasant and expressive.
4. Go Retro
You can get the retro effect even in the photographs you've recently taken by making a series of adjustments in a photo editor. The first step is to reduce the photo clarity to less than a half by adjusting the blur slider. Next, you can reduce the shadow saturation by moving the shadow slider to the left. You can also create a warm and soft tone by adjusting the temperature slider. You will also need to fix the lighting by adjusting the exposure slider. Adding a border to your photo also increases the overall retro look, using Pixelied's border tool can do this job. Some photo editors also have various types of preset filters which contain LUTs that can create a nostalgic retro look. In addition, it is now fashionable to add a grain effect to get that old film photography look.
5. Embrace Expressionism
It is trending for people to use photography to express an idea that came to their minds. It is called photography expressionism. It involves distorting the reality in the original photos, for example, to create a photo about fast-paced life in the city, you can shoot the photo of a car moving on the highway and then add a motion blur effect with a photo editor.
6. Create Imaginary Worlds with Toy Photography
Many people are also making their photos look like toy photography to impress others. Also known as minimalism photography, it allows you to convert a real-world into a plastic-like world. You can take a photo of everyday scenes that involve mundane routines like traffic jams and turn them into toy photography. You can take a photo of your toys and real-life objects to create a story scene. You can also take a photo of your pet interacting with the toys.
7. Zoom In on Macro Photography
Macro photography involves shooting small subjects like small insects, leaves, and flowers close up. You can edit a macro photograph by cropping away the bits that you don't want people to see. After that, you can resize the photo from the raw size to a smaller size so that it can load fast on the webpage. If the photo appears blurry, you can sharpen it by adjusting the sharpness slider. You can also highlight the details by adjusting the shadows and highlights slider. If you are a professional photographer, you can edit macro photography in an advanced photo editor like Photoshop as soda PDF says, "The good news is, there are tons of FREE photo editors online. Sure, if you're a big business doing things at scale, invest in Photoshop." If you just need basic editing, you can try other basic photo editors like Fotor, Gimp, and Canva.
8. Try Spherical Panorama Effect
It is also common to see people creating a photo with a spherical panorama effect. A spherical panorama photo makes the landscape look as if it is seen through a glass sphere. The effect requires you to stitch multiple photos within the field of view. Originally, such panorama photos could only be created by using a camera with a fisheye lens. However, nowadays, you can add a spherical effect to a photo with a special filter.