How GenZ Spending Habits are Reshaping eCommerce
Gen Z is the latest generation. Making up for roughly 40% of consumers, Gen Z is loosely defined as anyone born after 1996. By 2034, Gen Z will become America's largest generation. Currently, they represent more than $140 billion in annual spending in the U.S. Despite the newness of the generation, we are quickly learning a lot about their spending habits.
A generation almost literally born online, it should come as no surprise that eCommerce (online transactions) is popular with Gen Z, but how popular is it? And how are the habits of this generation changing the current online and retail shopping landscape?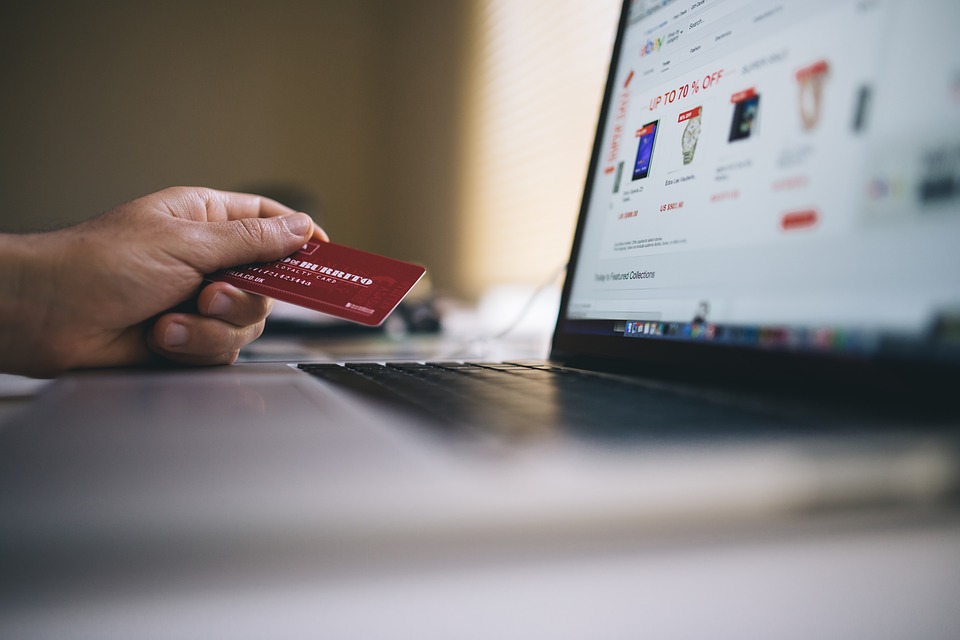 To answer these questions and others related to Gen X's influence on online retail, we reached out to business leaders in the eCommerce landscape to hear what they had to say.
Gen Z is Making Industries Evolve
"As the shopping experience continues to evolve, brands and retailers need to take notice of the preferences of younger consumers," said CGS President and CEO, Phil Friedman. "Generation Z and Millennials have different shopping habits and motivations for buying that continue to affect the retail industry."
Gen Z is blazing a new trail when it comes to buying habits. In regards to eCommerce, many might be surprised to find out that the newest generation is less likely to buy online. Only 38% were likely to have shopped for fashion online while 56% were more likely to visit brick and mortar stores. Maybe more surprisingly, Gen Z is shopping second-hand more than others before them.
"We are seeing more Gen Z consumer traffic on second hand sites than in the previous generations," says Trisha Bantigue, CEO Queenly. "When it comes to nonessential items, this generation seems more interested in recycling and shopping local or at smaller shops like Esty, for instance."
Gen Z's fashion sense is of course different from their predecessors and it is influencing where they shop for clothes. "[Thier fashion] is more eclectic," says Ricky Nariani, President and Co-Founder of WANTD. "They enjoy different types of trends and are redefining the definition of 'newness'. They might find something second-hand from the '80s and turn it into a cool, new look. They are endlessly creative when it comes to fashion."
The reasons for the shift are complicated, but shopping online isn't completely falling to the wayside. In fact, shopping is just becoming more hybrid in nature, says Jason Reposa, Founder & CEO of Good Feels.
"Think about how ads are working now. Younger people can shop in-store and online seamlessly thanks to the way their phones (and by extension advertisers) are tracking them. They might go to a store and see something they really connect with but don't want to buy at the moment. Then, a day later, they will be scrolling on Instagram and get a targeted ad for it at a better price-point. It's a hybrid experience that other generations haven't grown up with the way [Gen Z] has and it is changing the way companies operate and plan their marketing strategies.
Gen Z is Value-Focused
A big reason for the change to smaller stores and retailers is the disillusionment with big business. "They are really interested in companies that have strong mission statements and are committed to giving back. It's a generation of empaths, really," says Cole Steverson, COO of Hybrid2Go. "Those of us in the sustainability market are seeing a lot of young shoppers who are interested in how their money will be used to affect social or environmental change."
"The way Gen Z evaluates business is no longer only focused on value or low cost. Instead, they look at the company as a whole and consider its status and social influence," adds Jason Wong, CEO of Doe Lashes. "There are more nuanced evaluations happening in Gen Z's minds than there were in older generations."
"They [Gen Z] are making a calculated decision about who they decide to purchase from. They are thinking, 'where do I want my money to be spent and what does that company value?' They are going to be seen wearing or owning these products online and they want to make sure they take pride in the brands they choose," Wong finished.
Quality Matters
For a generation that grew up during the Great Recession, Gen Z isn't afraid to drop some extra cash if it means higher quality products. Miles Beckett, CEO & Co-founder of Flossy talked about the generation views luxury.
"They don't think of luxury in the classical sense. Older generations might hear that term and think, 'Gucci', 'Dyson', etc. But for Gen Z, luxury means something different." For Gen Z, a real luxury brand is a brand that puts an emphasis on the unique. "They are willing to pay extra for something that will stand out from the crowd," Beckett finished.
To help them afford their new tastes for quality, Gen Zers have turned to buy-now, pay-later (BNPL) solutions. The rise in popularity of this model is a direct result of Gen Z's interest in spreading out payments on higher-priced goods. "Younger people will spend more on a luxury brand because they have a proclivity for BNPL," says Jeremy Gardner, CEO of MadeMan. "Gen Zers like this model because they want high-quality products and it makes it so they can afford them."
Greg Lisiewski, Vice-President of Pay Later Products at PayPal contests, "Consumers are now saying, I can up my subscription, to say, $250 a month. From cell phones to content, Gen Z has only known this model."
Overall, Gen Z has shown that they are more likely to choose a niche product that is tailored to them than generations past, and that is changing how retailers tailor their products.
They Demand Trust
More than ever, E-retailers must create a sense of trust with those who have grown up in the early aughts. "They want almost 24/7 access to your company," says Roman Taranov, CEO of Able. "This is a generation that has had information and answers at their fingertips since they were old enough to ask questions. If your brand is not there to answer their questions and provide support, you are going to lose them."
Gen Z wants to have a seamless experience with brands and is looking for companies that will be authentic and honest, says Taranov. "In today's world, brands are collecting more information from consumers than ever. This generation has had their information collected forever, they want to know that they can trust you with it and that it will be protected."
This means being transparent with how your business plans to use their data and letting them be in control of it. Be open about how you are using their information and build a relationship built around trust.
Gen Z is Buying from Their Devices
"There has never been a more technology-savvy generation than Gen Z," says Gabrielle Mustapich, CMO of Hardpops. Gabrielle expanded on this sentiment, adding, "They are online more than anyone and it is something they have always had, not a novel thing like it is to other generations, so they are not impressed by technology; they expect it."
"Engaging them via mobile should be a top priority for every eCommerce company. They are on [their phones] right now, comparing your product to competitors, comparing prices, and researching other products and services they can use to fulfill their needs. Engage them where they are already spending almost five hours a day," Mustapich added.
Brands should also be interacting with consumers on social media, according to Dino Ha, CEO of Kaja Beauty. "It is important to this generation that brands connect with them online because that is where they spend most of their time. They want to be able to collaborate with brands or contribute to them via their social media. They also want to be able to air their grievances in the comment section or in the company's direct messages."
Ha also touched on the rise of influencer marketing in today's online landscape. "Brands rushed to get on social platforms, but now that is not enough. In addition to being on these platforms, they need to collaborate with influencers on the platforms in order to get access to their followers."
According to Ha, it is all about the trust that Gen Z is so interested in. "They want to buy something from someone they know and trust. Sure, an influencer might have a million followers, but there is a sense of camaraderie there because of the way social media works. They see these people as their friends and so they trust their opinions."
Word-of-mouth has really become word-of-internet to Gen Z. They see what friends and followers are saying online and then make their decisions based on an amalgamation of what they have read and what they have heard.