How to Create an Effective Email Marketing Automation Campaign
Marketing automation seems to be common to many marketing managers but only a few have tested it and even fewer have ended up having effective automation of their work processes. Marketing automation whatever tools we imply is aimed at the whole process optimization and is not an easy task. However, if done correctly, it can bring great results for a business.
After testing different marketing automated solutions, a marketing team from Smooth Work Flow concluded that automation of marketing processes has such benefits as increased profit, reduced expenses for staff, revealed company's bottlenecks and having more time for creativity which prevails over monotonous repetitive tasks.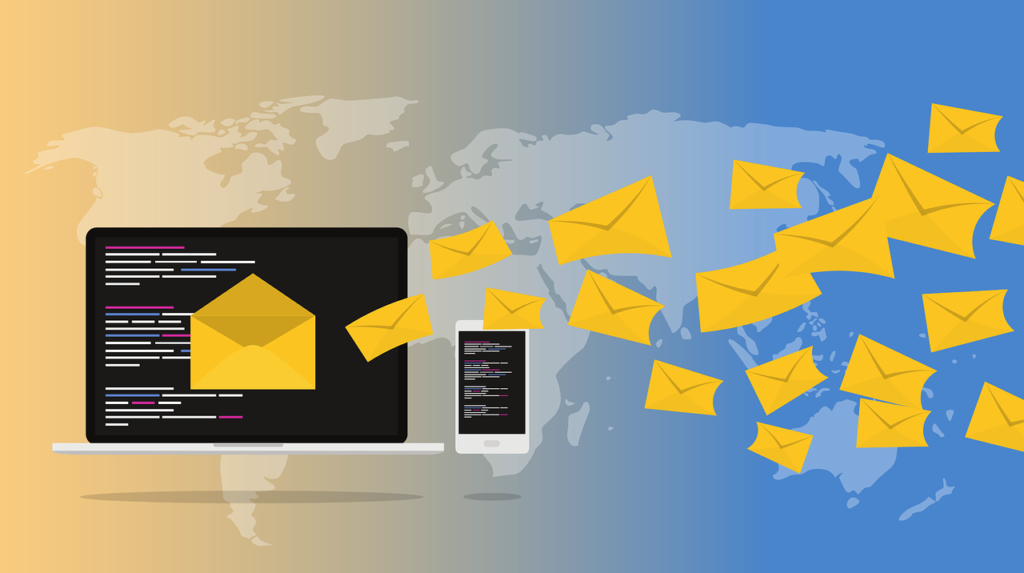 Email marketing automation is to give you all these assets, as well as make the customers feel your concern. Email stays one of the most efficient ways of business driving and it should never be underestimated. According to the latest email marketing statistics, there are 4 billion daily email users. Whereas more than a half of respondents have stated they check the email while watching TV/movie – 69%, in bed – 57%, on vacation – 79%, you see this indicates once again the period of holidays is the most profitable one for sales and active email marketing campaigns.
5 Steal-Worthy Automated Email Campaign's Use-Cases
1. Welcome emails
The use-case is so popular among online stores customers that have subscribed to their website or ordered a product. Such a customer will surely check the box for the "welcoming notification." The case may be the first contact between you and a potential customer, or the welcoming notification can include specific customized information, therefore it may be of high use while following different marketing campaigns:
Offer of a discount or a free trial version of a product;
Offer your links to social media resources, affiliate programs;
Make sure your customers received the desired service, products immediately.
2. Abandoned cart reminders
There is a bulk of various reasons why customers abandon their carts. However, most of them come from either an insufficient level of service or detached life circumstances. In case the second reason takes place, you have a chance to get the customer back with the use of abandoned cart emails:
Offer a discount in the reminder email;
Use eye-catchy stickers, banners offers that are hard to resist;
Let customers know the period of holding the products added to the cart expires.
3. Purchase follow-up
The technique allows for making an accident visitor your regular buyer:
Ask for a review, add a relevant link to make the process easier for a customer;
Show similar or matching goods to make the customer buy more;
Thank your customer for purchasing products from your store.
4. Special price offers
If you are looking for a revenue increase, the campaign is what you need. With the use of the email form, you'll manage to boost sales while offering the items in the sale:
Offer product bundles at a discount;
Offer of choice products only;
Show appropriate price range.
5. Updates on new arrivals
Convince your regular buyer he/she is in a special group with wider possibilities:
Provide them with unique product information;
Offer valuable products only;
Inform the customers about new arrivals and the latest tendencies.
Having turned onto the easy way to make your website even more popular and called for, don't omit any essential circumstances.
What to Consider before Setting up Email Marketing Automation
There are several sticky points you need to review before setting up email marketing automation.
1. The built-in platform settings and their possibilities
Let's consider the native email functionality of these 3 most popular platforms.
Magento: the platform offers an email client where you can generate, save and configure all the email templates. Basic email templates like welcoming and following-up emails are included, though they lack any advanced settings.
Shopify: the platform offers an 'email notifications' option and "push notifications." You can set the email notifications, enable or disable them via the account page.
The WooCommerce plugin supports basic email templates as well. Using the platform you can set email types, headings, subjects, enable or disable them. Although the platforms support basic email functionality it's not free from shortcomings. So, if you want to run advanced email marketing campaigns, extend it with add-ons like third-party modules.
2. Third-party email extensions for a particular platform
Magento: The Magento Marketplace contains all possible extensions for the platform presented on the market today. There are extensions that are dedicated to specific mailing needs like 'admin email notifier', 'SMTP email settings', 'transactional emails', etc.
Shopify: The official App Store is filled with numerous relevant extensions for an email with extended functionality like 'email marketing plugins'.
WooCommerce: Email automation modules include 'email attachments', 'sales report emails', 'email cart' etc, which can be found on the official website.
When comparing the number of extensions for these three platforms, it can be said without doubt that Magento has the largest number of ready-made email solutions.
3. Detached email automation services/customized design or ready-made template styles
If there aren't many ready-to-use solutions for the platform you run, you may use a detached email automation service instead of online store migration to another platform. As a rule, such detached solutions include the whole range of services: an easy-to-use email builder, sales process automation features, customers segmentation features, customized design creators and etc. However, while deciding on such a solution you need to pay attention to your server capacity and its possibility to maintain the email automation so that the shop continues to work smoothly.
The bottom line
By all means, email marketing automation is a unique possibility for boosting sale rates, drawing new customers, and keeping terms with regular buyers by means of one automation tool.
However, don't jump to a conclusion as before drawing up a new business plan and launching the next marketing campaign many crucial factors should be taken into consideration. Besides the technical possibilities of your server, platform, and computer capacity, you need to decide on design components and use-cases for the future automated mailing. Only by delving into all the email automation details, you'll manage to turn it up a step.