How to Choose Your Brand Name and What to do Afterwards?
If you think that the name of your brand is not important, you are wrong. The name of your brand should not be just a fun thing to say or print on a business card; it should carry meaning and bring trust and value to your customers.
Moreover, it needs to communicate as much as possible about your brand identity, vision and principles. You can already see that there are so many things that it needs to do, which makes picking it tremendously difficult and even frustrating.
How do you find a business name that works? A name that is catchy and easy to remember yet tells a story about you? To start off, you can try using a brand name generator, which will give you a large selection of names that you can use to help think of ideas. However, it isn't that simple, and there are many more things to consider.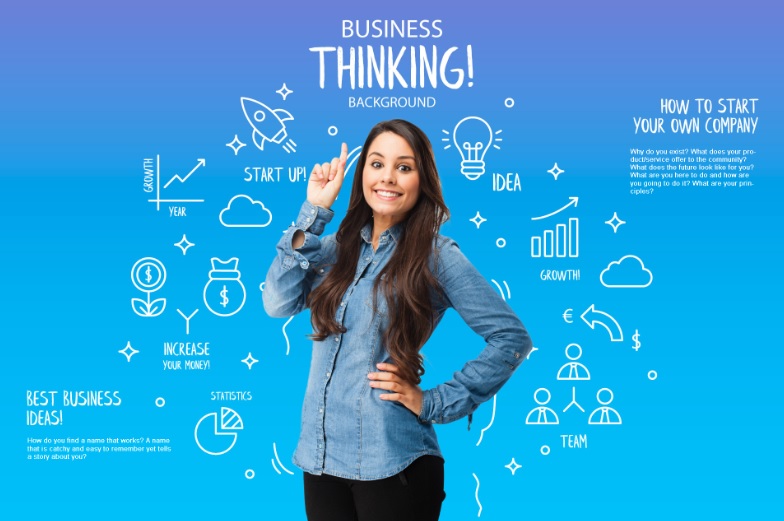 We are going to give you some insights that might help you find the next remarkable brand name.
Understand who you are as a brand
Why do you exist? What does your product/service offer to the community? What does the future look like for you? What are you here to do and how are you going to do it? What are your principles?
You need to make sure that you have a clear answer for all of these questions before even thinking about picking a brand name. Together, these elements influence everything you do, including choosing a name.
Understand what makes you different as a brand and entrepreneur
Look around you: what do you have that others don't? What's your approach like compared to your competitors? What makes you unique? Keep all differentiators in mind as you move through the naming process.
Brainstorm, brainstorm, brainstorm
The fun and brutal (at times) part of the entire process is the brainstorming part. While it may sound found to allow yourself and your partners go wild, it is far more effective to provide some sort of guidelines that will narrow down possibilities and allow everyone to stay on the right track. You may also start the discussion with specific questions and examples:
Write down all adjectives that come to mind when thinking about your product/service
Write down what you want clients to feel when using your product/service
Do a free association of words about your product/service
You can also think about different categories of brand names, such as:
Fabricated brand name: a completely made-up name or word such as Kodak
A metaphor: brands such as Nike and Patagonia chose to use a metaphor to name their brand, and it can truly work
Acronym: a few examples: GE, DKNY, C&A, and so on
Founder: a brand name based on the name of the founder
If, however, you encounter difficulties and find yourself stuck going in a circle, you can use a brand name generator to give you some ideas of what could work best for you, as mentioned earlier.
This tool is very easy to use and it will offer you some ideas that might work wonders for your brand. All you need to do is use one or two of the words that best describe your brand and type them into the search bar. A whole list of suggestions will appear on the screen, one of which might just be "the one."
Test your brand name as much as you can
Now that you've decided upon a name it is time to do a few check-ups. First, make sure it's not taken and used by another company. You wouldn't want to spend so much time creating visuals and a brand identity just to discover that someone else is already using it or even worse, suing you for it.
After all legal matters are cleared out, it is time to split-test your name and see what users like better. Create 3 to 5 landing pages with the same content and only change the brand name/logo. Run a highly targeted Facebook ad to your target customers for a week and see which one converts better.
The winner gets to stay. If no conversions are recorded on either one of the pages, compare the other insights and see which one wins in terms of engagements, clicks and so on.
Complete your brand
You wouldn't want all your hard work go to waste as picking a brand name is just the first step of building a memorable brand.
Build your messaging and make sure to find a tone of voice and brand messaging pillars. After doing so, design a strong visual identity by creating a standard color palette for your brand, icons and elements to be used in all future materials at all times to maintain consistency.
Now that you have all of this figured out, make sure to share it with the team. Don't let your hard work go to waste and learn how to create comprehensive brand guidelines to share with your team and make sure everyone applies them every single time.
Moreover, make sure to use your branding in your content as this will communicate who you are and tell your story. Using an efficient branding strategy  might be a challenging task, so it's always good to consult with a reliable brand identity agency when creating the foundation for your branding efforts.
A great brand starts with a great name, so make sure to pick it wisely.