Reverse Image Search – A New Revolution in Ecommerce
Assume yourself cycling with your friends in a peaceful meadow. Suddenly, you notice that the girl passing by is wearing a crop top that you wanted to buy. You felt that you left your heart behind. Are you thinking of reversing your cycle and asking her about the brand and store from where she gets it? If so, it is a wrong idea. Let's forget it and think about a situation where you are having tea with your boyfriend, and suddenly you notice the man at the counter is wearing your favorite hoodie.
You turn on your phone and type random words to search for that hoodie, and Google fails to tell you what you desire. Now, hold on for a second and think if you can take a shot and drop it into Google bar to search for that particular thing, and you get the outputs on the go. Well! It is 100% possible with the help of the Reverse Image Search Technique. It is a featured search technique that lets you search by image to grab similar photos without any hassles. Let's read on to know more!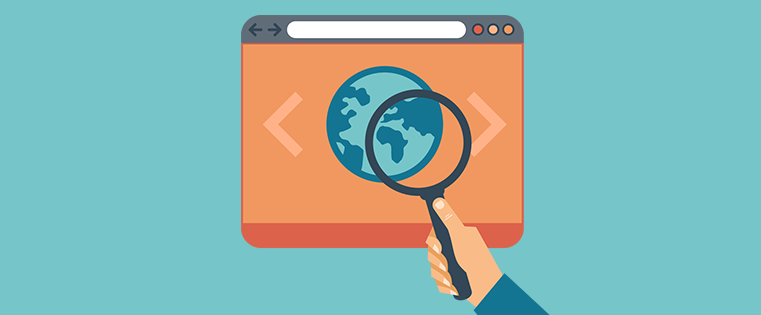 What is Reverse Image Search? – A New Revolution!
We all know that everything tends to become more stable in this world day by day. And with the enhancement in technology, the e-world is also becoming hassles-free. Now, if we talk about the sprinkle of reverse image search technique, we will appreciate the ease that it is offering to us. We have dropped an example of how this search technique can be helpful. Now, we will dig deeper into the technical details.
Reverse image search is a modern and freakish technique of search engines (Google, Bing, Yahoo, etc.). It refers to searching similar photos using particular images as an input query. This search technique is based on a CBIR (content-based image retrieval) system that analyzes the content of an image and returns the best possible results. You just have to drop your query and you will get the outputs you want in less than seconds.
Understanding How Reverse Search Image is Beneficial in Ecommerce Sphere?
So, have you ever listened to the old proverb: An image deserves a thousand words? Yes, you read that right! Today, image searches have converted into a vital part of the online movements of customers. Here you can take the same example of the introductory section where we wanted you to assume a buyer craving to get the origin.
You can also consider where you see a celebrity post on Instagram and wish to know about the outfit details and store. By searching the picture or screenshot, consumers can reach out to any eCommerce store that published that picture with the product.
● One-Click Access to Image Details
Many people say that running an eCommerce store is a risky and tedious task. The reason behind this saying is the image theft issues. Today, the web world is flooding with tons of images, and the bitter reality is there exist several copies of the single photo. So, in short, you can use a photo search utility to find your self-generated content. It would help you to know where the images are currently circulating. Also, you can fetch in-depth details of any particular photo, including publishing date, origin, and more in a few seconds.
● A More Fantastic Image Experience
Did you know that Google has recognized the reverse image search has had a good impact on customers? Photo search is making life easier for the customers. And become more involved with visuals related to online stores. Besides, search engine bots have removed the "View" option for image search. As a result, customers can perceive an image in the setting of the webpage it rests on.
Believe us! This revolution in Ecommerce is making images more attractive. Also, it makes it a lot easier for consumers to get their way to the website. In other words, the goal of this technology is to steer consumers from the photo to the eCommerce site.
● Keyword and Alt-Text Optimization
We all know that sprinkling keywords are crucial for both – visual and textual data. Nowadays, photo-related keywords and alternate text (ALT) are as applicable as conventional SEO for articles. ALT text guarantees that if a picture does not stack, clients can read the text of an image.
● User-generated Images
Reverse Image Search is a golden key that ensures success in the eCommerce world. This section is about how this technique grabs customers. It helps if clients can see others experiencing your outputs. Publishing and appropriately referring to user-generated content can go a great way in dragging new clients. So, name your images carefully – so when users search by image, they can find and purchase your product from the website happily.
Takeaway! So, readers! That is how reverse image search technology can help you thrive in the eCommerce sphere. Whether you are a client craving shopping or a website owner, you should follow the basics and tools to add perfection to your life.