Top 5 Free Webcam Recorders
The year 2020 marked the period when almost everything shifted online. Teachers conducted classes, bosses held office meeting discussions, and even friends celebrated birthdays through video calls. In short, physical communication became online in no time.
While many people were lucky enough to go through online video calls, a good number of users struggled throughout the year. They experienced various problems such as poor connection, internet storage and the biggest of all, a lousy webcam recorder.
Since video cameras are the primary tool needed to record videos, there is a rise in their usage more than ever since the pandemic struck. Many webcam recorders come inbuilt with laptops and PC but don't always work the best.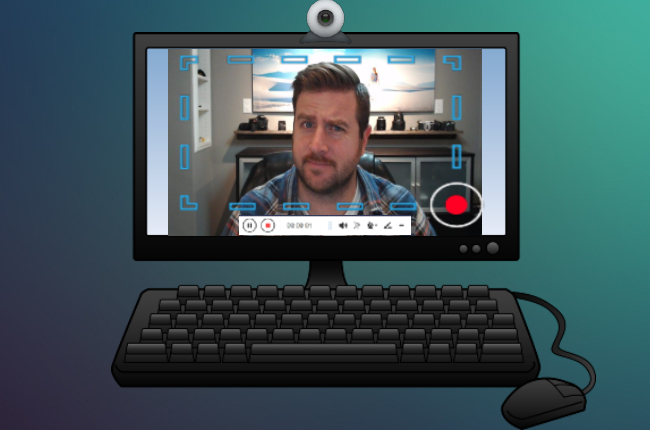 Hence, we have online webcam recorders designed to help users communicate online without any problems. The online video camera is perfect for those looking to complete their work while saving their money at the same time.
Functions of An Online Webcam Recorder
A webcam recorder, software or tool is specially created to integrate a webcam into your laptop or PC. It allows you to record and stream videos from your device. Aside from recording videos, you can also capture screen activities and share them with people efficiently.
A webcam recorder isn't limited to just online classes and meetings. You can make video tutorials and in-depth information content for your online audience as well. If you are a Youtuber and cannot afford a digital camera right now, many webcam recorders are available online for free.  
When you don't have a sound recorder, you find yourself losing interest in creating or being part of an online video. However, when you pick a good web camera, it helps in your workflow and boosts your productivity.
No matter the kind of user you are, teacher, student, business owner, YouTuber or live streamer, you must have the best webcam recorder.
Here Are The 5 Best Webcam Recorders for 2021 That Will Enhance Your Online Content and Sessions This Year:
1. Screen Capture 
Screen Capture is a one-stop for all users looking for an online video camera. The free webcam recorder runs perfectly for webinars, online meetings while also making instructional videos, tutorials, and live streaming.
This online webcam recorder is user-friendly and has many options for recording videos. While exporting the video, it saves them in MP4 format.
To record online videos, head to the Screen Capture website, adjust recording settings, start recording the video and save it once you are satisfied. It is that easy and straightforward.
Screen Capture software works with Windows, Mac and Linux devices.
Here are some of the features of Screen Capture:
Exports video in HD quality 
Supports browsers such as Google Drive, Mozilla Firefox, Opera and Microsoft edge 
Displays keystroke and mouse clicks 
Supports separate webcam recording
Pros of Screen Capture: 
A convenient webcam recorder 
No installation required 
Secure and private webcam recorder 
An easy to user interface 
Free of cost 
Cons of Screen Capture: 
The output videos are watermarked in the free version
Needs to have additional video editing software to have developed tools 
2. Bandicam  
Bandicam is an online webcam recorder available for Windows. It is a lightweight and compelling recorder that captures your screen in high quality.
Working as a screen recorder, it also captures 3D and 4D games with 4K quality. Bandicam offers smartphone casting, screencasting, PlayStation and Xbox gameplays, Apple TV and HDTV screens directly on your Windows PC.
Bandicam supports H. 264 codecs which accelerates your recording to a high speed and compresses the video while providing high-quality output. The online webcam recorder is a versatile and helpful tool for different users.
Here are some of the features of Bandicam:
Allows you to draw on videos and screenshot in real-time 
Adds webcam overlay 
Has a scheduled recording option 
Records your audio as well as the system's audio at the same time 
Adds mouse effects and animation during recording 
It makes a chrome key in real-time  
Pros of Bandicam: 
Available to users for free 
Easy to use and navigate 
Has powerful and versatile editing tools  
A secured online webcam recorder 
Cons of Bandicam:  
The free version has limited features 
Only adds logos in the Png format 
It does not support Mac devices 
3. Logitech Capture
Logitech Capture is a high-tech webcam that works efficiently for Windows devices. It has several recording tools which you can use to create and customize videos using your webcam.
The online webcam recorder lets users record, save and share files through online platforms of your choice. Logitech Capture allows access to the immediate recording through multiple recording devices or sources.
It lets users use two monitors simultaneously for video recordings while monitoring them on the same window. The webcam takes screenshots with just a click and has different options for frame rates and resolutions.
Logitech Capture also supports high-quality recordings that are ideal for mobile users. The online webcam recorder helps live stream videos on Facebook and YouTube smoothly. Logitech Capture is a reliable webcam recorder that makes the creation process fun, quick and intuitive.
Here are some of the Features of Logitech: 
Records video from multiple sources 
Creates vertical video for optimized viewing on mobile phones 
Personalized video content with live text overlays 
Quickly applies filters, transitions and borders for creative videos  
Has camera customization options 
Makes use of customizable hotkeys to control features 
Pros of Logitech: 
Provides high-speed recording facilities 
High-resolution video outputs 
Users can directly share content on online social platforms 
It has a simple yet powerful interface 
Free to download 
Cons of Logitech: 
It only works for Windows 10, Windows 8 and Windows 7 
The free version has limited features 
It does not support outdated Logitech models 
4. ManyCam 
ManyCam is a dynamic online video recorder that works for videos on streaming platforms, online conferences and classes. It suits all sorts of users, from professionals to students and those looking to create innovative videos.
ManyCam is a powerful yet easy-to-use screencasting and webcam tool that captures high-quality videos. The interface has helpful features where one can directly live stream or share videos in no time.
If you're looking for a professional background during conferences and webinars, ManyCam allows you to have a perfect virtual backdrop. It can also add multiple video and camera sources such as PowerPoint, create presets and layers and much more.
Here are some of the features of ManyCam 
Has whiteboard feature 
Export and import projects 
Provides various options for virtual backgrounds (Chroma Key) 
Offers video playlist for better productivity 
Supports 4K videos  
Let's users draw and insert texts in live videos 
Pros of Manycam 
A feature-packed webcam recorder 
Available for Windows and Mac 
Free and easy to use 
Cons of Manycam 
The free version has limited options for features 
No in-built editing tools present 
5. Debut Video Capture 
Debut Video Capture is a basic webcam recorder that offers several facilities. Debut Video Capture is ideal for you if you're a beginner and don't want to get involved in technical aspects.
The interface might look outdated, but the functionality of this online webcam recorder is top-notch. The practicality of this recorder enables videos of different sources and external devices. The IP camera is a unique and helpful feature that provides high-quality videos than an inbuilt webcam.
Here are some of the features of Debut Video Capture: 
Records your entire screen or portion of it 
Supports all popular video formats 
Uses webcam overlay on videos 
Add captions to recordings 
Has handy video color adjustments 
Records and edits gameplays 
Pros of Debt Video Capture: 
Ideal for beginners 
Has powerful editing tools 
Free to use webcam recorder
Cons of Debut Video Capture:
The free version has limited features 
The free version be used solely for personal use (non-commercial use) 
Only available for Windows  
Our Recommendation
Now that you are aware of the best webcam recorders for 2021, you can expect to communicate with people online effortlessly throughout the year.  
While all webcam tools stand out on their own, we recommended the Screen Capture webcam recorder as it is an all-rounder and provides many features. Screen Capture is free and available for all devices.
Don't wait anymore and download Screen Capture today to access the best webcam recorder out of all!